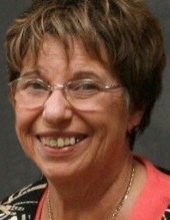 Obituary for Sharon K. Fleming
Sharon K. Fleming, 72, of Pana passed away Saturday, September 28, 2019 in Heritage Health-Pana. She was born November 12, 1946 in Taylorville, daughter of the late Rollo H. & Kathryn (Satterfield) Eckhoff.
Sharon graduated from Nokomis High School in 1964. She worked for years at the Division of Vital Records in Springfield, leaving that position to stay at home at the birth and adoption of her daughter. She eventually returned to the workforce as the secretary for Air-Conditioned Roses in Pana, where she worked until 1995.
Sharon was a member of the Pana Christian Church. She loved to take walks, watch MASH and Perry Mason and go out with friends. Earlier in life, she enjoyed roller skating, reading mysteries and bargain hunting.
Sharon Eckhoff and Jim Fleming were united in marriage on July 13, 1968 in Nokomis. Jim preceded her in death on November 23, 2015.
Sharon is survived by her daughter, Heather Fleming (Ben Marcum), Louisville, KY; brother, Jim and Lisa Eckhoff, Pekin, IL; sisters-in-law: Shirley Ingold, Pana; Gail Bowman, Decatur; and Marge Black (Joe), Fillmore; many nieces & nephews and a large circle of close friends and community. In addition to her parents and husband, she was preceded in death by her siblings: Josephine Staber & Donell Eckhoff.
A memorial service will be held on Saturday, November 2, 2019 at 11:00 a.m. in the Pana Christian Church.
Memorials in Sharon's honor may be made to the Pana Christian Church and will be accepted by McCracken-Dean Funeral Home who is assisting the family.
Upcoming Events
Service
Pana Christian Church
1005 E. Sixth St.
Pana, IL 62557